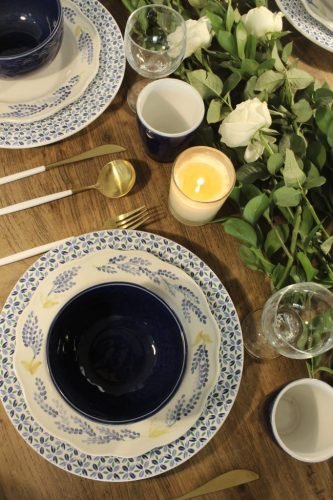 "Blue and white in romantic rustic" become a Ruma Manis table setting for this holiday season. Set your memorable dinner or lunch session with these holiday decorating ideas. We know that some of your precious moment with family or friends happened at the dinner table.
Don't be afraid to play with colors. Playing with shades like a deep indigo and white can create a whole new atmosphere that your dinner guests are sure to love. IKAT, Delphinium, and Dahlia Jeweltone collections from Ruma Manis will easily make your family's dinner experience just that much more festive.
Brighten up the table with pops of metallic, while it elegant accessories keep it stylish. And don't underestimate the power of fresh flowers. Choose green and white for a simple, neutral table, but if you want something more bold, add in reds.